thee_jennylove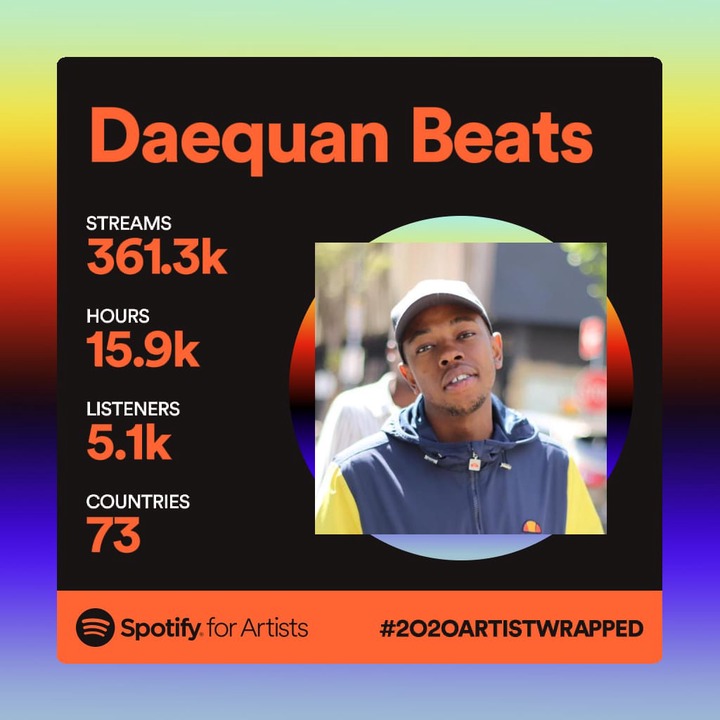 Daequan Beats whose real name is Khona Makaziwe Ngubeni who has been in the industry since 2016, by creating his own beats and music and he has an online store which is available globally, and that's where he sells his beats.
Daequan beats is proud to say regardless of the pandemic he actually made a lot of progress in hos career, cliché is the lockdown gave him enough opportunity to work harder on his music especially marketing it on most online spaces and the turnaround was miraculous for him.
He mentioned that when his music was played in some internationally countries, like Canada, United States of America (USA) and Sweden just to name a few, and Google had verified him as a musical artist. He knew that he has lot to be thankful for and actually work even harder on his craft.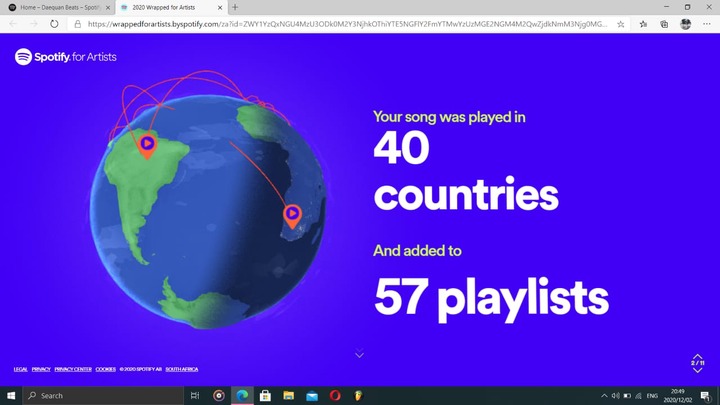 The total streams of his songs is Three Hundred and Sixty One Thousand, Three Hundred (361.3K). Over Fifteen Thousand Nine Hundred Hours (15.9K). The total number of listeners is Five Thousand and One Hundred (5.1K). All of his total stream took place in over Seventy Three (73) countries globally.View pictures in App save up to 80% data.
While many of the people were locked in is songs actually travelled over theses countries and where loved by most of the people. The top counties that played his song was in order of the top streams, South Africa, United States of America, Canada, United Kingdom, Mexico, Brazil, Sweden, Macedonia, Australia, Argentina, France, Germany, Netherlands, Philippines, Italy, Switzerland, Ukraine, Norway, Taiwan, Portugal, Dominican Republic, India, Spain, Nicaragua, Bosnia, Herzegovina, Japan, New Zealand, Singapore, Greece, Kuwait and Czechia.
His songs has been streamed Eight Five Thousand times in one day over ten air plays and he is proud to announce that his most streams and airplay is in South Africa, it has been played in various radio stations like Sounds of Azania, Ligwa FM and Television shows like Daily Thetha.